Uncompromising Surveillance: HIKVISION's DS-2CD2686G2-IZSU/SL and DS-2CD2686G2T-IZSY Cameras.In a world where security is paramount, HIKVISION network camera continues to shape the landscape with innovations that redefine surveillance standards. In collaboration with HIKD, HIKVISION introduces two remarkable cameras: the DS-2CD2686G2-IZSU/SL and DS-2CD2686G2T-IZSY. These cameras represent a convergence of excellence and intelligence, promising uncompromising security solutions.
Introducing the HIKVISION DS-2CD2686G2-IZSU/SL 4K AcuSense Strobe Light and Audible Warning Varifocal Bullet Network Camera
The DS-2CD2686G2-IZSU/SL is not just a camera; it's a guardian, offering stunning 4K resolution imaging. Its motorized varifocal lens ensures effortless installation and monitoring, while DarkFighter technology guarantees optimal low-light performance. Its 120 dB true WDR technology defies backlighting, delivering clarity in every frame.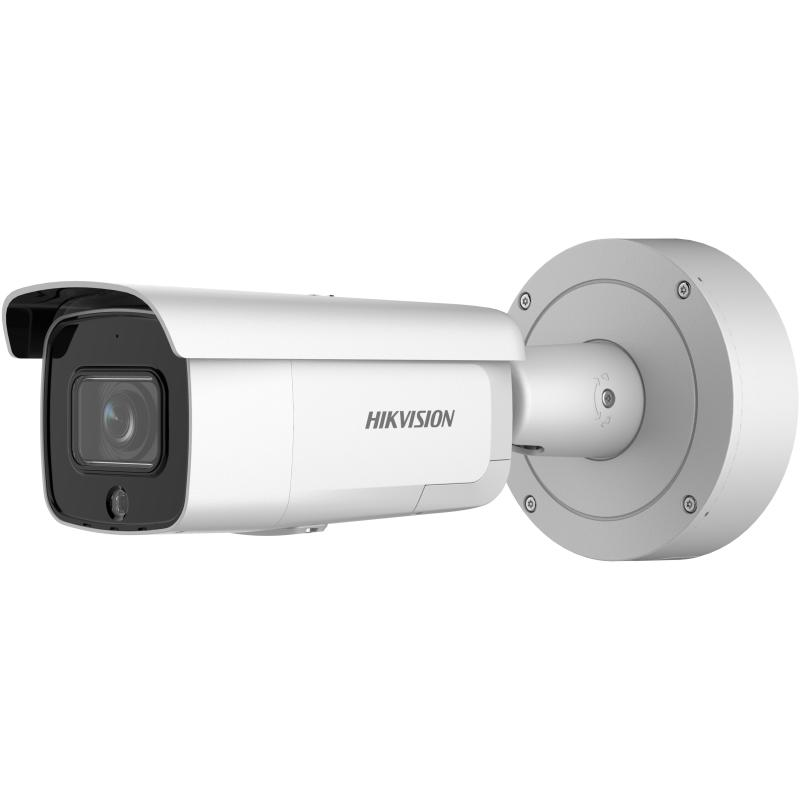 With deep learning algorithms, the camera precisely classifies human and vehicle targets, optimizing security efficiency. The active strobe light and audio alarm serve as deterrents, providing an additional layer of security. The built-in two-way audio system offers real-time communication, reinforcing your security strategy.
Boasting an IP66 water and dust resistance rating and IK10 vandal resistance rating, the DS-2CD2686G2-IZSU/SL is well-equipped to safeguard your premises.
Elevate Security with the HIKVISION DS-2CD2686G2T-IZSY 8 MP AcuSense Anti-Corrosion Varifocal Bullet Network Camera
The DS-2CD2686G2T-IZSY is the epitome of resilience, offering outstanding 8 MP resolution. Its motorized varifocal lens streamlines installation, and DarkFighter technology ensures exceptional low-light performance. True WDR technology conquers backlight challenges, ensuring clear imaging in any scenario.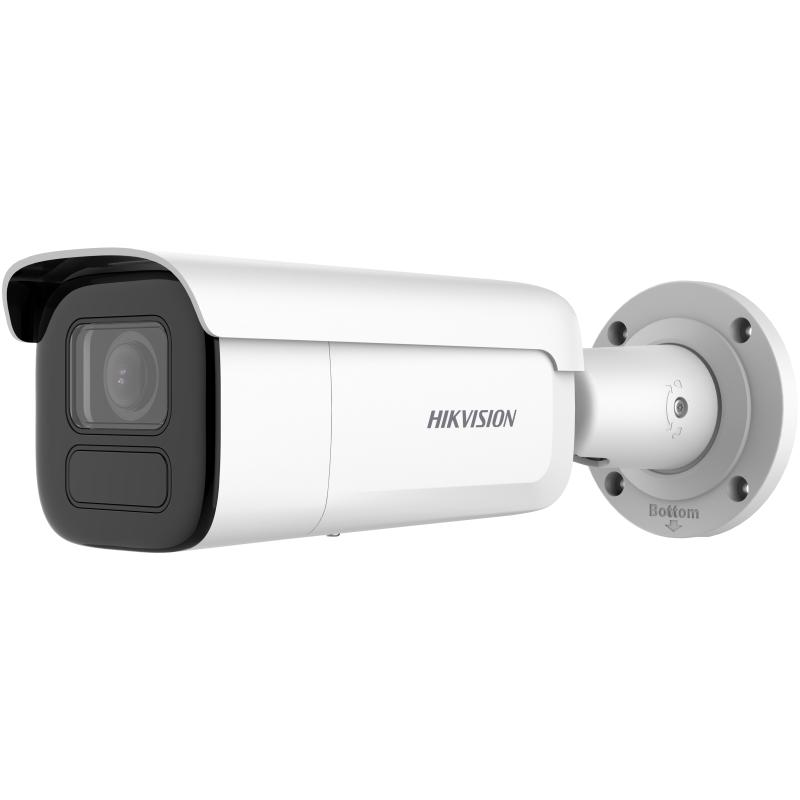 Deep learning algorithms empower precise human and vehicle classification, enhancing your security strategy. The camera's audio and alarm interface further integrate it into your surveillance setup. Its IP67 water and dust resistance rating, IK10 vandal-proof rating, and anti-corrosion design (NEMA4X) make it an ideal choice for enduring harsh conditions.
HIKD: Enabling Future-Ready Security Solutions
HIKD bridges the gap between HIKVISION's groundbreaking innovations and your security needs, ensuring you have access to the latest in surveillance technology.
In conclusion, the DS-2CD2686G2-IZSU/SL and DS-2CD2686G2T-IZSY cameras symbolize HIKVISION's relentless pursuit of security excellence. With advanced features, deep learning capabilities, and collaboration with HIKD, these cameras promise unmatched protection, enabling you to face the future with confidence.
About Author